Old-world recipes. 21st century technology
Are you a national or specialty distributor looking for a competitive advantage?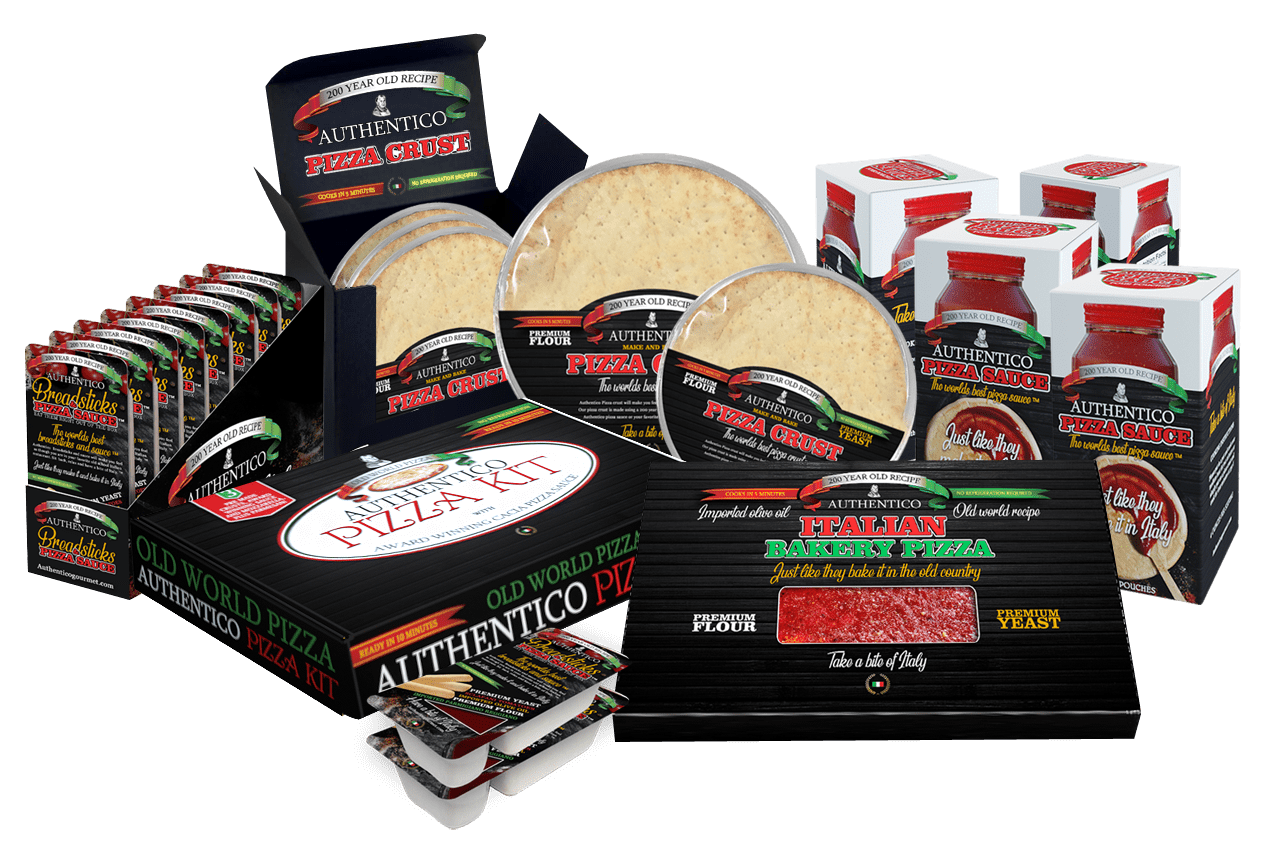 Authentico has unique and delicious shelf-stable products, including our delicious Sauce over Mozzarella Authentico Pizza Kit™, old school Italian Bread Sticks & Marinara Sauce™, and delicious tomato pie bakery pizza that can be eaten right out of the box.
All of our products are created in state-of-the-art facilities with the highest standards. Authentico prides itself in bringing old-world favorites to the market using 21st century technology.
Fill the form below if you were interested in selling Authentico.