We love our partners | Refrigerate after opening
Do you have a restaurant chain and want to add pizza to the menu? Or perhaps you're an airline or cruise liner and would love to carry Authentico's delicious shelf-stable, old-world favorites. Do you need delicious, yet quick and easy food during film, television, and video production? Authentico Gourmet can be your partner. Peace Corps, missionary groups, or campers: Authentico is here for you.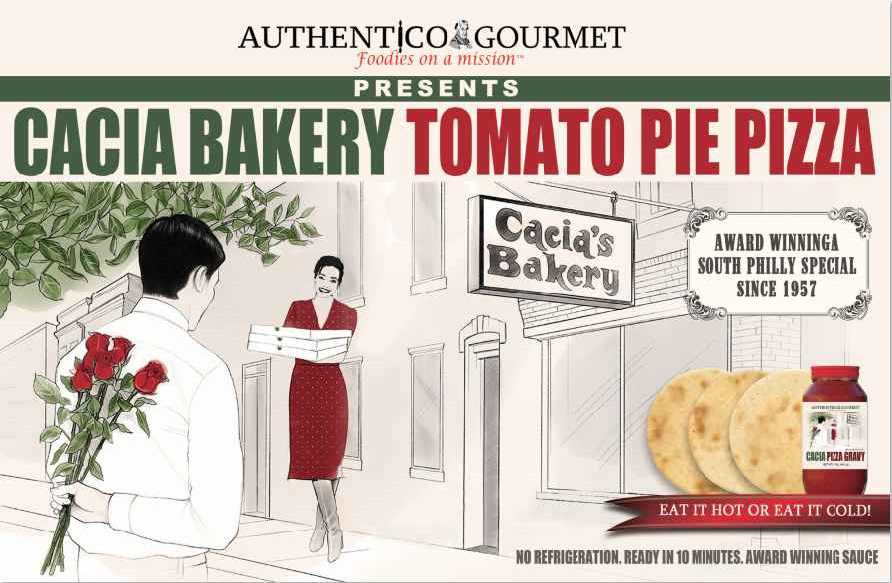 Do you have an iconic brand that you wish to make shelf-stable? Authentico is the perfect partner. We recently partnered with South Philly's legendary Cacia Bakery and worked with them to shelf stabilize their tomato pie pizza. Watch for updates, this will soon be available nationwide!.
Authentico is the perfect partner for companies or large organizations that want to sell Italian specialties and raise funds for their organization. Whatever you need, let's discuss a partnership.
Fill the form below if you were interested in partnering with Authentico.